The new year marks new beginnings right? For UpUp Baby that means offering new amazing pieces for your little explorers. We are so excited to launch our Dino DOTS wooden puzzles set. Puzzles and Dinosaurs are a match made in play heaven. Soon they will make their way over to the the US for their big launch. Meanwhile we have created our own free Dot Art printables for the kids to paint or color. The perfect way to celebrate Puzzle Day, January 28, 2021. Sign up below to receive your free download!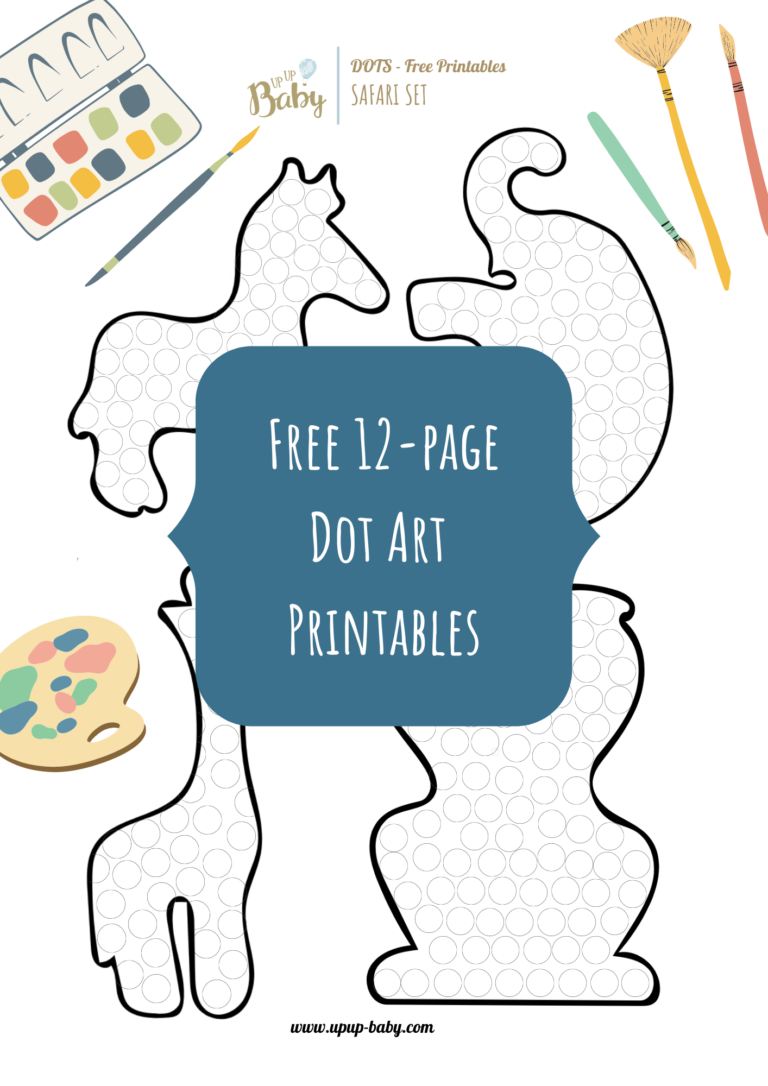 We love how creative the kids can get with dot art. You can use dot markers, regular paint, crayons, or even glue poms poms on the dots. Art allows children to experience all sort of benefits including hand-eye coordination as they fill the dots, as well as, practice their fine motor skills. 
We love getting messy, so just finger painting is worksheets is a fun option too. 
Sign up to get your free Dot Art printables